Breakneck Ridge Hike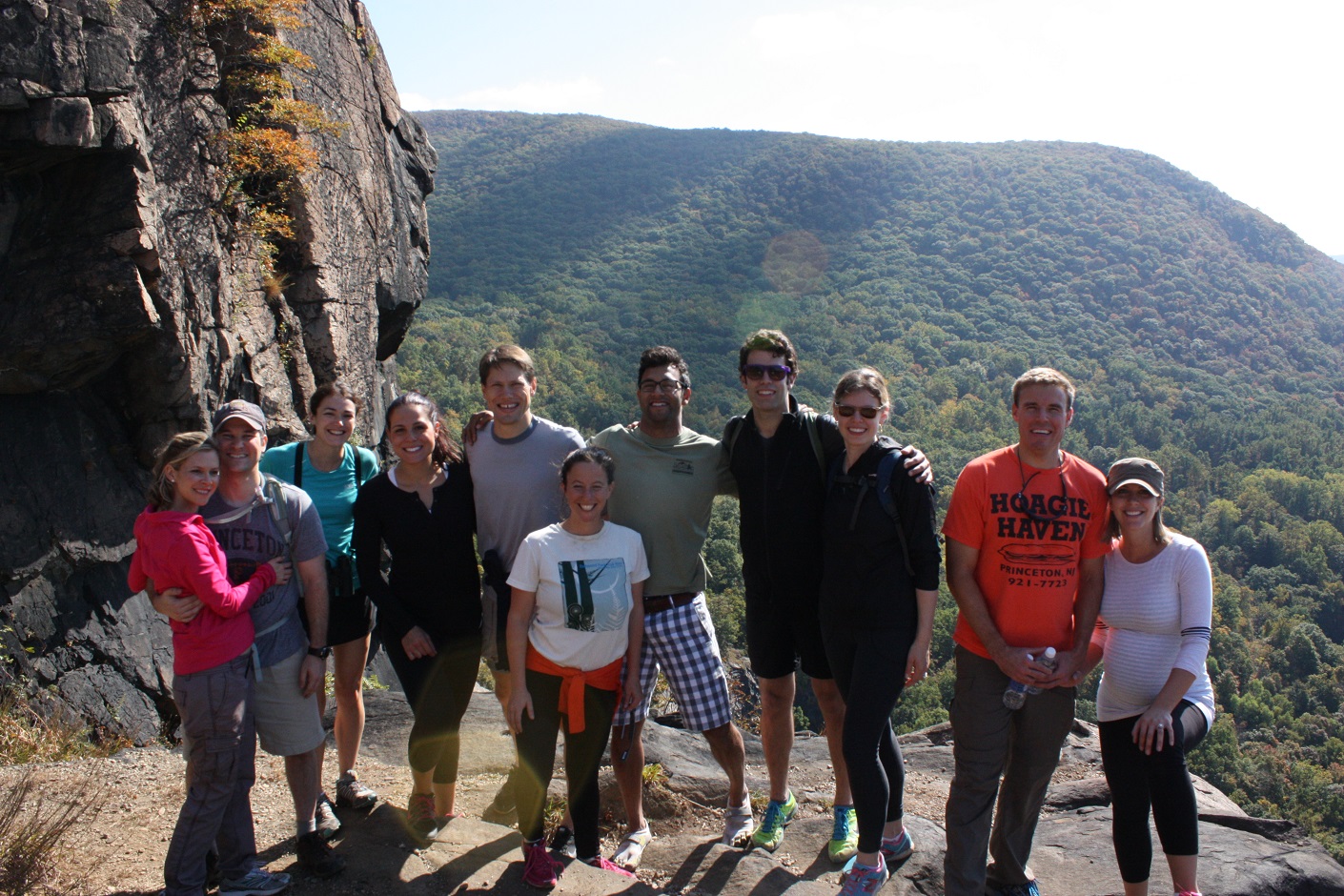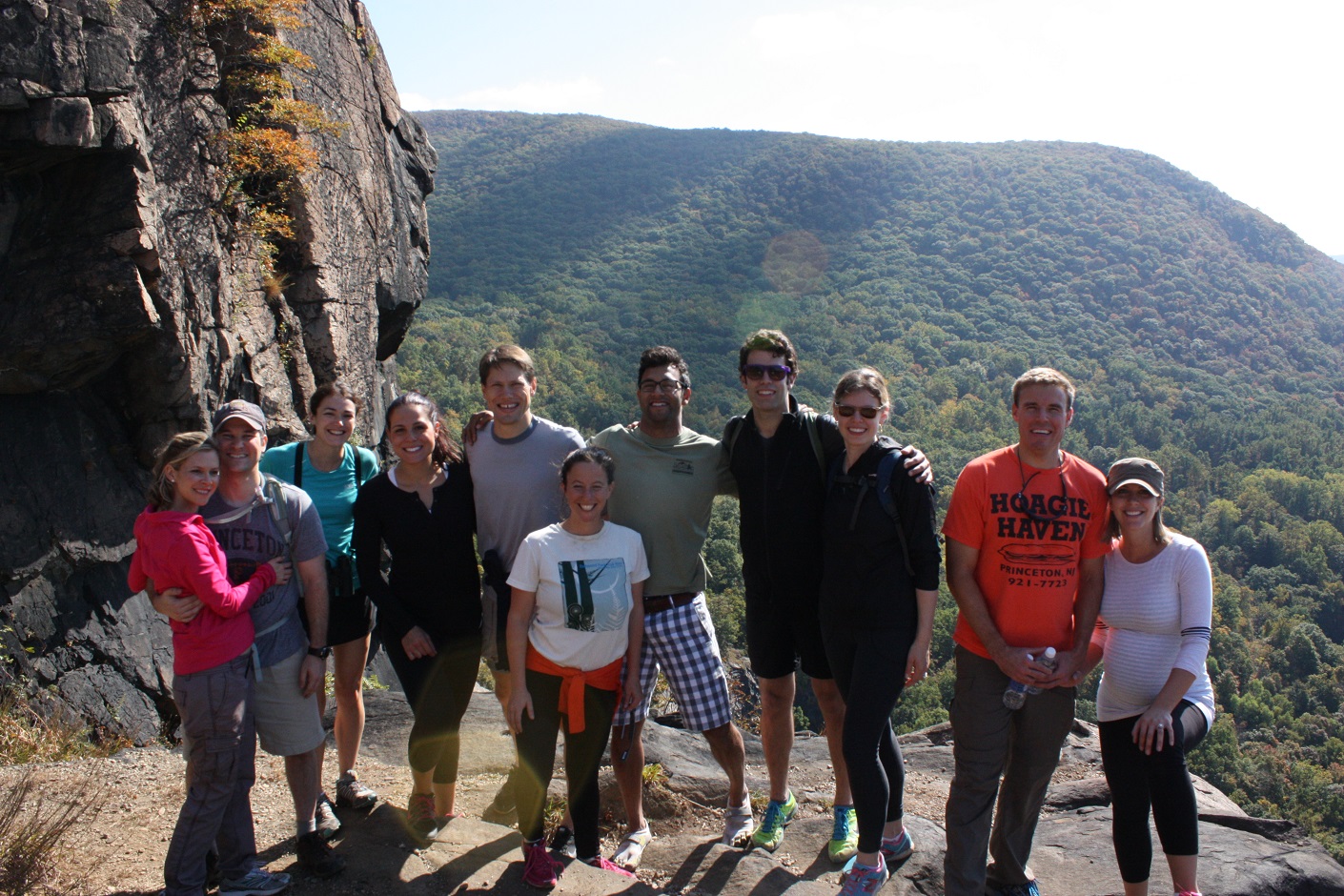 Oh, what's in a name?

Rising abruptly from the Hudson River, Breakneck Ridge has enraptured the hearts of millions. Expansive Hudson River views attract visitors from across the country and around the world. Storm King Mountain appears but a stone's throw away as you ascend the ridge. Rocky summits afford clear views of West Point to the south and the Catskill Mountains to the north.
And all of this is only an 84-minute train ride from NYC's Grand Central Station. Such easy public transit makes this trail a top day trip for car-free NYC locals and visitors alike. And perhaps for the first time in all of NYC transportation history: Getting there is the easy part.
A full-body workout, this is the most challenging trail in the region. The first 3/4-mile is a hand-over-hand scramble, to the joy of some and dismay of others. There are alternate routes which are more and less challenging. Want to learn them? Hike (or run!) and scramble with us. We'll give you the low-down.
We'll also show you the best route back down if you're hiking with a dog, have younger kids, or are directionally challenged. Yes, many people (and pets!) get injured, but this is largely due to visitors not being prepared for what lay ahead of them. We will ensure you are prepared for the hike and guide you at a speed and route suited to you. We're here to help you have your best Hudson Valley day trip.
Want to find out if this is the right trip for you, your kids, your dog, or your running club? Call us for the low-down prior to booking. 210.724.9611
Trip length: 3.5-4 hours, 3-3.5 miles + 1,360 ft elevation gain.
Intensity level: + 1 2 3 4 5 !
Location: Breakneck Ridge Trailhead, located between Cold Spring, NY & Beacon, NY on Route 9D
Snacks provided.
Details regarding where to meet are sent with registration confirmation.
Larger groups- please contact us for rates.
Choose any Available date (in grey).
*Please review the following before registering:
Legal form (Please print, sign, and bring with you)
Trip Policies *Note that Breakneck Ridge has a special rain policy!
What to Wear
Comfortable shoes w/ good grip on bottom.
Clothes you don't mind getting a little muddy
Layers! Non-cotton T-shirt or tank + non-cotton long-sleeved shirt &/or sweater
Windbreaker &/or Waterproof jacket if there's the tiniest chance of rain
Hat &/or sunscreen for sun protection on top of the ridge
What We Provide
Eco-groovy snacks (as local, organic, & sustainable as possible)
Group First Aid & Emergency Kit
Knowledgeable, NYS-licensed guide
Bug repellant with DEET
Sunscreen
What to Bring
Required
Daypack or backpack
2 Liters of water (or 4 water bottles)
Encouraged
Camera &/or cell phone
Binoculars
Getting There
By car: Parking information and detailed instructions will be sent by e-mail upon registration confirmation.
By train:
Weekends -There are several weekend trains directly to and from the Breakneck Ridge trailhead. However, these trains are usually very full, making for a crowded hike up the ridge. We recommend arriving on an early train to Cold Spring or staying overnight the previous evening in Beacon or Cold Spring.
Weekdays- The trail head is a 7-minute cab ride from the Cold Spring train station, and a 10-minute cab ride from the Beacon train station. Limited complimentary private transportation is available. Detailed instructions will be sent by e-mail upon registration confirmation.